01 JAN 2007

PHOTO GALLERY

CELEBRATING TEN YEARS ONLINE


StarLink-IRC was born on January 1, 1997 at 11:55 PM EST when Rochester.MI* connected to Washington.DC.* along with the CStar and Uworld services.



Since then, there have been a number of interesting images posted on the web site or in our newsletter.
Here's a sampling of the better ones...


Our very first staff photo - provided by g-force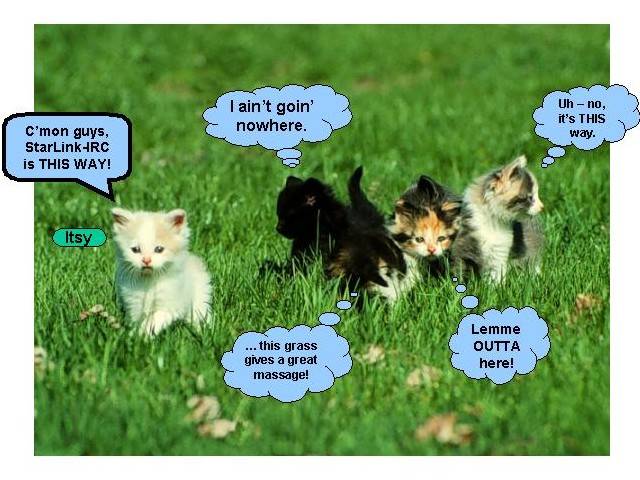 ---
One year, Amazing deocrated a Christmas tree and gave out the picture. (Silly, eh?)
It looked sort of familiar - then - there it was - a Cookie Monster tree !!
True art.

---
There's a story that involves Ellegon and a truck ride with incendiary results .. to say the least


---
NOLady one evening reported being awakened by a GIANT GECKO in the bedroom
.. a virtual Godzilla of lizarddom...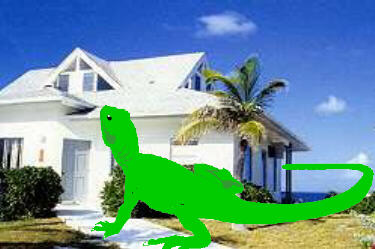 However, as reported by other witnesses, we have an actual size photo ....
---
This was just too good too miss.
You'd really think that Air Canada would know that pengins live at the OTHER pole.
---
Not to be outdone, Excited brings us the adventures of the infamous Oyster Meringue Pie,
a delicacy of the Sunday morning #Townhall brekky buffet


Click for more Pie adventures.

---
We're sure there will be more exciting images as time goes by ..
Stay tuned to the newsletter for updates!
---
©1997-2007 StarLink-IRC.org All Rights Reserved