JOIN OUR WEB RING

In Sympathy for his family and friends


We will all miss
Itsy
of #Itsy (StarLink-Irc Founder)
who passed away Tuesday Jan,17 2012 Born Oct,18 1949

-

-
Whatever you want, wish , or believe...and whatever you do,
remember although for each brite star there is a dungeon,
ever storm also brings a rainbow. It's neither yin nor yang.
The universe isn't Hostile it is merely indifferent beyond human ken.
And, of course...in the end...
The books ALWAYS Balance.
Itsy (1997)
Please spend a little while remembering how he touched your life, and wish him God speed.
For those lost and remembered
With sympathy for loved ones and in fondest memory,
we set a candle against the dark



Time Since
9/11/01
Time Since
1/1/97 (StarLink-IRC)
---
SPECIAL SEARCHES
---
---
OUR AWARDS
FOUR HUNDRED - JAN 3, 2003
Our 400th simultaneous connection
was at 11:45 PM ESTto the Rochester* server by DDPS of #Cops
---
SL-IRC DOWNLOADS
Click here
and spice up your chat experience with
a desktop icon, channel Icons, and
a fancy mIRC Button Bar with wood background!
Also get the world's cheapest
Screen Saver
!!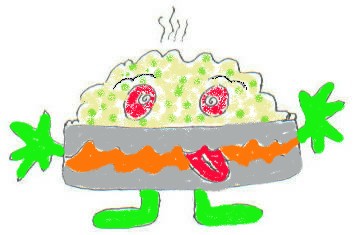 And then theres the infamous oyster meringue pie!
---
IRC and Security Help

Links from Other Pages
The Living Internet
Sites Linked To Us
(Google)
Old Time Radio
The Autism Depot
---
Thanks to Williams Lake for java chat hosting. Java chat initial setup by treecat
Supplemental coding for DeathStar by sinbad and birdman. Coding for TriStar by g-force and Itsy.

---

Many thanks to wantabe.com (Houston, TX) and sinbad for great support hosting the site and services from 1997-2005.

---

Thanks to LarryC and Valley Internet for supporting us in 2005. Visit larry's website for great computer repair and help.

Desktop Icon

by Itsy

---

Oyster Meringue Pie
Concept by Itsy
Cartoon by excited

---

SPECIAL THANKS to OldCrow and Vipershells.com for hosting our services!

---

WebTV "IRC" Help
by Ameret

---

---

mrc2000 by wullie

---

backgrnd by tame1

---

Animated server gifs courtesy of Amazing

---

10th Anniversary graphic
by Autty

---
#ITSY


No Intelligent Conversation Allowed
---
CHARLIE CAT 1989 - 2003
---